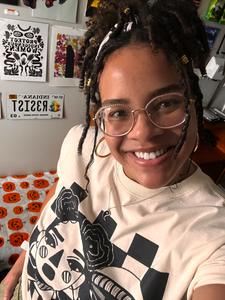 Where art + activism meet.
I advocate for social justice, political awareness, and self expression. I hope you find something that will either inspire you to make a difference, amplify your voice, or simply help you in expressing yourself.
Each item here is handmade with love, making every item unique in their own way.
A portion of profits will go towards grassroots organizations that are doing work to create a more just society.
-Mik
Shop now